Do your gutter cleaners have all the necessary insurance cover?
Yes. We are covered by $20 million Public Liability insurance and all workers are also covered by Workers Compensation Insurance. We are happy to forward a copy of the Certificates of Currency on request.
Can you give me a tax invoice?
Of course! Whether it is gutter cleaning for a domestic, commercial or strata property, we are happy to issue a tax invoice.
What payment methods do you accept?
We accept EFTPOS, Cash, Credit Card, or Direct Deposit. Customers can pay on the day of completion of the job or we can send an invoice with payment details.
Will you get rid of any debris that falls onto the ground?
Yes we will. In fact, we normally leave the property cleaner than when we arrived. We can also take away fallen leaves if necessary.
Do you offer roof repairs?
Yes. We can do minor repairs, which include replacing or repairing broken tiles, sealing gaps with silicone, and other similar jobs.
We also have a team of roof tilers who can perform more major roof repair jobs. Roof restoration services are also available.
Can you inspect my roof and gutters while you are up there?
A comprehensive Roof and Gutter Report is standard with every job.
Will I need to be there when you are working?
Not in most cases. Usually, we can access the roof with a ladder and there is no need for the householder/business owner to be there while we are working.
Why should I hire someone to clean my gutters?
You should hire someone to clean your gutters for many reasons. First of all, we are professionals who do this every day. We can effectively do it much faster than you would be able to. Secondly, gutters are our only business, and we may spot problems during the cleaning process that you would not be aware of otherwise. Thirdly we are fully insured and have years of experience on ladders. For the average person, it is not worth the risk of falling to save the small fee we charge.
How long before someone arrives to clean my gutters?
During off peak times of the year, we can usually have a crew out to your home on the next day. However during peak times of the year when the leaves fall, we can usually have someone out to your home within a week depending on the area you reside in.
How long does a gutter cleaning take?
There is no set time for a job to be done since there are so many different kinds of houses/buildings as well as many variables in the amount of cleaning required. An average house usually takes 2 hours.
How do I pay for gutter cleaning services?
Payment can be made using EFTPOS, cash, credit card or direct deposit. If using a credit card, you can make a payment using our online payment feature. We ask that payment is remitted within 10 days of service.
Do I need to be home when my gutters are cleaned?
No, you do not. We will call you the day before to remind you we are coming. We arrive and do a great job cleaning the gutters. All debris from the gutters will be cleaned up and bagged. An invoice and convenient return addressed envelope will be left at the time of service, and we will call and notify you the work was completed. If there are any problems with the gutters that need further attention, we will notify you to arrange an estimate at a mutually convenient time for you. All we ask is that you remit payment within 10 days of service.
How much does it cost to have gutters cleaned?
If you provide your address along with a brief description, we can check the building using several different satellite services we pay for. We can normally give you the price on the same day you make the enquiry. The price is based on several factors, such as how high the roof is, how full the gutters seem, the kind of roof and angle it's pitched at. Whatever it does cost will be cheaper than getting a roofer to fix serious damage due to lack of maintenance.
What happens when gutters get clogged?
When the gutters become clogged, the water does not drain through the downpipes as it should. Instead, it overflows over the front of the gutter or over the back of the gutter. When the water overflows over the front of the gutter, it is easy to notice; it usually it erodes the soil below the leaking area and begins making black marks on the side of your home/building from the dirty water inside the gutter continually leaking. If the water in the gutter starts overflowing over the back of the gutter, it can leak inside your home, potentially creating mould. In addition, if there are fascia boards/rafters behind the gutter, these will begin to rot.
How do gutters get clogged?
Gutters become clogged generally from leaves. If you have deciduous trees, leaves will fall twice a year. If you have gumtrees or similar, leaves will fall all year round . The leaves will clog gutters as well as the downpipes and any underground drains on the system. In addition, animals such as birds may build a nest inside or behind your gutters, which can also cause them to clog.
What is the purpose of gutters?
The purpose of gutters is to carry rainwater from your roof, down the side of your home/building and safely away from the foundations. Without gutters, water could leak inside your home/building and potentially cause flooding or foundation problems. Water leaking into the eaves can often go undetected before it causes leaks inside your home by water shooting everywhere. The fascia boards or rafters can also begin to rot from the water constantly dripping. In addition, the sides of your home/building will weather much faster from the excess water beating on the side. The downpipes should drain the water from the foundation of your home/building, safely away from frequently used sidewalks/driveways.
How do I know if my gutters need to be cleaned?
The gutters will not work properly if they are clogged. Some good signs that your gutters are clogged include water coming over the top of the gutters, water in the basement, and water constantly dripping or leaking from the gutters when it is not raining or hasn't rained recently. Another sign is water leaking inside your home/building, generally where the ceilings meet the walls. These are just the most obvious signs of clogged gutters. Sometimes the signs are not so easy to spot, which is why we recommend cleaning your gutters twice a year.
When should I clean my gutters?
We recommend cleaning your gutters twice per year: late spring/early summer and mid to late June.
How do you access high roofs and gutters?
Each building needs to be assessed individually. We always work safely and we are fully covered by insurance. Where possible, we use a harness, as per instruction by the 'Work Safely at Heights' qualification. All our workers are Occupational Health and Safety (OH & S) certified. Above all, we use common sense to remain completely safe at all times.
How do you clean gutters?
We will arrive at your home ready to go with our own ladders, safety equipment, tools and high pressure vacuum unit. We will clean all the gutters and downpipes. Then the gutters and downpipes will be tested to check the proper flow of the gutters and leaders. Any leaks or repairs will be noted and you will be promptly contacted to further discuss the problem. Upon completion of the cleaning, all debris will be removed unless requested otherwise (for example, you want it for mulch).
Do you recommend screening or gutter guards?
We do not recommend gutter guard. The best way to ensure clean and working gutters is by regular cleaning. During your routine maintenance, our technician will test and locate any problems that need attention. Upon discovery of any problems, you will be promptly notified.
Is there something that can be done to avoid the need for gutter cleaning?
The best way to ensure clean and working gutters is through regular cleaning. This is similar to changing the oil in your car; you can always prolong the oil change, but it always needs to be done.
I thought solar panels were self-cleaning?
MYTH: Solar panels are self-cleaning"
WRONG.
Many solar installers will tell you "You don't need to clean your solar panels, the dirt washes off with the rain."
If this were true, then why do we still need to wash our cars? Or the windows on our house?
Want to know why? Because rain has dirt in it.
As the rain falls, it collects dust, dirt and elements in the air that will settle on top of your solar panels over time, leaving a dirty film over the top once they have dried out. This film alone can reduce the output of your solar panels by up to 40%.
This is why we use a specialised solar panel cleaning machine that utilises non-abrasive brushes and de-ionised water to ensure a perfect, streak, film and chemical-free clean for optimal output and energy savings.
No matter what anyone tells you, nothing quite compares to a proper and thorough clean.
Cats clean themselves. Solar panels – not so much!
What our customers say about us
I recently arranged to have our gutters cleaned by Roof Gutter Cleaning Melbourne. The tradies who came were great. They clearly took pride in their work and I couldn't happier with the job. They took me through what needed doing before commencing and then thoroughly cleaned up the areas after they had finished. Would highly recommend.

Jayden and his off-sider arrived on time. Thoroughly explained what needed to be done then went about their job professionally, including a full report including on one trouble spot in particular which needs attending to by plumber. Colour before/after photos also provided. Highly recommend and will use RGCM again. If I knew how to add photos, I would.

Very happy with their service: professional and reasonable fee! Tom was friendly and the team completed the gutter cleaning thoroughly with highly efficiency. Gutter guard was also put in place. The communications with the team is superb and particularly like the report with before & after photos. Highly recommend!

Thank you Jayden for coming to our home today to do our gutters. You were professional, punctual and so polite to talk with. Excellent service, thanks for the guidance and honesty of what we need to do to our home from here. Would recommend this service to all of my friends and use this service again. Very affordable and reliable. Thanks Nate for the booking! We are stoked with the outcome. Thanks again, Keith and Chelsea x.

"Our Owner's Corporation is EXTREMELY satisfied with the gutter cleaning services provided by Roof Gutter Cleaning Melbourne. They have been caring for our property for many years now.

Danielle Cobb

Owner's Corporation

Greenwood Executive Apartments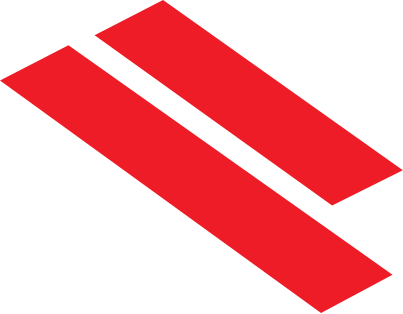 For All Your Roof And Gutter Cleaning Needs
Contact us for more information on how you can book a free quote with us today.