I recently arranged to have our gutters cleaned by Roof Gutter Cleaning Melbourne. The tradies who came were great. They clearly took pride in their work and I couldn't happier with the job. They took me through what needed doing before commencing and then thoroughly cleaned up the areas after they had finished. Would highly recommend.
Beverley March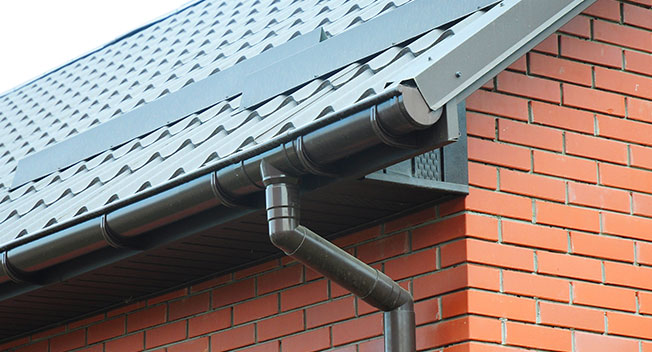 Jayden and his off-sider arrived on time. Thoroughly explained what needed to be done then went about their job professionally, including a full report including on one trouble spot in particular which needs attending to by plumber. Colour before/after photos also provided. Highly recommend and will use RGCM again. If I knew how to add photos, I would.

Brian Woodward

Very happy with their service: professional and reasonable fee! Tom was friendly and the team completed the gutter cleaning thoroughly with highly efficiency. Gutter guard was also put in place. The communications with the team is superb and particularly like the report with before & after photos. Highly recommend!

Cecilia L

Thank you Jayden for coming to our home today to do our gutters. You were professional, punctual and so polite to talk with. Excellent service, thanks for the guidance and honesty of what we need to do to our home from here. Would recommend this service to all of my friends and use this service again. Very affordable and reliable. Thanks Nate for the booking! We are stoked with the outcome. Thanks again, Keith and Chelsea x.

Chelsea Drummond

"Our Owner's Corporation is EXTREMELY satisfied with the gutter cleaning services provided by Roof Gutter Cleaning Melbourne. They have been caring for our property for many years now.

Danielle Cobb

Owner's Corporation

Greenwood Executive Apartments

As a first time customer I was very pleased with the service provided by Roof Gutter Cleaning to check and clean the gutters on our two storey townhouse. The guys turned up on time, presented well and quickly completed the job. They provided a report (including photos) as a record of the work done. Happy to recommend the company who were recommended to me by neighbours.

Daryl Kennedy

Local Guide

We are very impressed with this company. The staff are professional and friendly. The quality of the work is excellent and they will go that extra mile to satisfy the customer. We highly recommend Roof and Gutter Cleaning Melbourne. Thank you Michelle, Peter and Stuart.

Diane Eddey

Luke and Greg arrived at the allotted time and proceeded to repair the roof and gables where required and then pressure washing the roof. They were very professional. I had to go out and left them to their work. When I returned they had completed the job, cleaned up and have done a superb job. More than happy with their job. Will be recommending g a Roof Gutter Cleaning Melbourne to friends and family. Also the office staff of Jess and Natalie were very pleasant and helpful whenever I spoke with them. A job well done to all concerned.

Fiona WEBSTER

Gutter clean was done at top quality and the report provided was very informative. As a customer I feel they have good management and professional staff to get the job done properly and neatly. They also came back and did a minor repair free of charge. I'd say they are definitely taking care of their customer - I would go back to them for future work.

Francis SerGlen

Local Guide

This is the second time we have used the service. We received a reminder sms the day before and then another on the day to advise the guys would arrive in 15 mins. Tyler & his offsider arrived right on time. They introduced themselves and got to work. They couldn't use the suction device as there were too many sticks in the gutters that block it up. So they cleaned the gutters by hand, saved all the leaves etc for us and piled it in an area we advised so we could put the mulch on the garden. They were extremely professional, friendly, polite and efficient. This is an excellent service provided by very capable people. We have now booked in for regular cleaning. Highly recommended.

Ged Doyle

Cleaned moss off roof (not powered washed) and tiles now look brand new and gutters cleaned out. Fantastic job, friendly caring staff, and communication cannot be faulted. Professional organisation with reasonable competitive pricing.

Geoffrey Davis

We cannot thank Roof Gutter Cleaning Melbourne enough. Natalie in reception was friendly, competent and totally professional when organising a time to suit us. Mick carried out the gutter cleaning in an extremely efficient manner. We were so thrilled with the end result, it's comforting to know that we don't need to ring around for quotes again we will continue to use Roof Gutter Cleaning Melbourne from now on.

GEOFFREY O'SHANNASSY

The boys did a fantastic job. Explained everything as they went and gave me a thorough run down before they left. They were quick, efficient and fantastic value for money! Will be using again for all future jobs.

Graeme Marshall

We have been a customer of Roof Gutter Cleaning for 9 years now and have been extremely satisfied with their level of professionalism. I strongly recommend their services to anyone looking for a worry free answer to all their waterproofing and roof gutter needs.

Greg Curzon-siggers

Chairman – Owner's Corporation

One Powlett Street (13 level executive apts)

The two employees of Roof Gutter Cleaning Melbourne that cleaned my gutters were very professional and friendly. After the clean they gave me a detailed report of the condition of the gutters. I then received photos of the before and after photos via email which I found useful. Excellent communication. I would definitely recommend this company.

Jenny Mangan

Stayed in contact during lockdown, friendly, professional, easy to deal with.

Jess

Local Guide

The team a Roof Gutter Cleaning Melbourne were great to deal with. I had a old tile roof restored by them and the communication and work was fantastic. I would highly recommend them to anyone looking to use their services.

Joe R

I have used other gutter cleaning services that were expensive and not very customer centric. I found Roof Gutter Cleaning Melbourne on the web a week ago and thought I would give them a try particularly because they were willing to give me a quote prior to visiting. Today they cleaned the gutters; they were very prompt and efficient and, to my surprise, the invoice was the same as the quote. RGCM have very good customer service, a good communication process of email and SMS and they are value for money. Highly recommend them.

John H

Jayden & Pete were professional & efficient, also very helpful in offering advice on roof maintenance. Would use again & recommend to all.

JOHN LING

The company provided a great service which was very good value. My gutter hadn't been cleaned in years, but they did the job for the quoted amount. Very professional.

Julie

Local Guide

Roof Gutter Cleaning Melbourne has been providing all commercial roof and gutter cleaning services to our Council office buildings, Senior Citizens buildings, warehouses, libraries,child care & community centre's for several years and the work they perform is beyond comparison with other cleaning services I have had in the past...

Justine Phelan

Projects Manager

Mitchell Shire Council

We were let down by another company and Roof Gutter Cleaning Melbourne came to the rescue.Everything about this company is professional from the first quote to feedback on your roof.The men who came were efficient, did a wonderful job and communicated clearly.The office provided reminders and lots of options to pay.

Karen Miles

RGCM's service is exceptional - on time, professional, thorough, they do a fantastic job.. they are 100% reliable and trustworthy.

Kelly Kearney

Everyone I dealt with at Roof Gutter Cleaning Melbourne offered great customer service and had the time to explain the process in detail. I received handy reminders before my appointment and the guys they sent got on with the job in a professional manner. Very satisfied with the service and would not hesitate to recommend Roof Gutter Cleaning Melbourne to anyone.

Leslye

We had the Roof Gutter Cleaning Melbourne team out to our property again this year and am even more impressed by the quality of their service.

Lisa Devereux

Had a good experience with Roof Gutter Cleaning Melbourne. The cleaner (Tom?) came on time, was professional and friendly, and did a good quality job.

Mark Rowntree

They did an amazing job on our gutter clean and very happy with the results. Great customer service and reliable. Would definitely recommend.

Melia Mangan

Great service by Roof Gutter Cleaning. Very professional team both onsite and from an administrative perspective. Highly recomment to anyone in need of roof repairs, gutter clean, roof cleaning! Provide a fantastic detailed report with photos. Friendly, respectful and courteous too.

Melinda Beer

fabulous and more than affordable. On time, report including before and after was fantastic. Highly recommend and will use regularly.

Melinda T

I have used Roof Gutter Cleaning for each of the past 3 years. Each time there was a different crew but each time the result was the same.... pleasant people who do a professional job, on-time, great communication and provide before & after photographs of my roof. I intend to utilise them again next year.

Michael McGrath

Great service and excellent customer relations. Gutters are clean and the tradesmen were excellent and safety conscious. We have a two storey terrace that has plane trees overhanging so the gutters are cleaned each year.

Michael van Vliet

Great service! Was very happy with the prompt reply to my quote request. Also, the staff member who came out was very professional and did a terrific job. It was also great to see the photos and receive a written report. I will be recommending this company to friends and family. Thank you!

Michelle K

Roof Gutter Cleaning Melbourne - Absolute GOLD Star service. I have already recommended this business to friends. On time and very professional. Real value for money!!

Myles King

Excellent experience with this company. Very friendly staff, very helpful and completed the work as requested and kept to the original quote. Weren't able to finish on the day due to some unforseen circumstances but came back the next day to finish the job. Very satisfied and would recommend for all roof and guttering services.

Nathanael Khoo

Roof Gutter Cleaning clean my 2nd storey gutters and solar panels each year. They do an excellent job, are are easy to deal with. The job is done on time and no mess left behind. I recommend their services. Apart from cleaning they can do roof repairs. All up a comprehensive roof care one stop shop.

Nick A

Have used Roof Gutter Cleaning Melbourne twice, so far. Very happy with prompt, professional service and advice. I highly recommend :-)

NIKI VERGADOS

I have used Roof Guttering Melbourne for a number of years easy Company to deal with always sends me a reminder when yearly gutter clean is due. Always keeps appointment time Staff good to deal with would recommend this Company.

Peter O'Brien

The guys were very efficient, polite and helpful. They went out of their way to do an excellent job. Very happy with the outcome and the efficiency of the business as a whole. Highly recommend them. Thank you all in the team for getting the job done and giving us peace of mind.

Robert Munton

The two young men, where polite professional and extremely efficient. The organisation was informative., easy to deal with. You didnt have to wait for answers or have to chase them up.

Rosie French

The team communicated well so we knew exactly what was happening and how they would approach the work. They worked efficiently and finished the job in a timely manner. The report supplied on completion, photo's, and recommendations was excellent.

Terry Walters

For All Your Roof And Gutter Cleaning Needs

Contact us for more information on how you can book a free quote with us today.