Roof Gutter Cleaning Melbourne provides one of Melbourne's premier solar panel cleaning services.
Many solar installers will tell you "You don't need to clean your solar panels, the dirt washes off with the rain."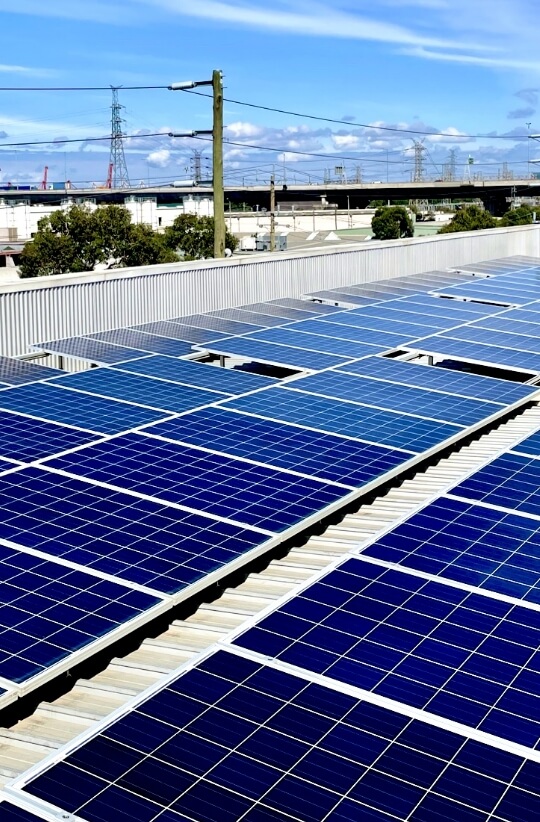 If this were true, then why do we still need to wash our cars? Or the windows on our house?
Want to know why? Because rain has dirt in it. As the rain falls, it collects dust, dirt and elements in the air that will settle on top of your solar panels over time, leaving a dirty film over the top once they have dried out. This film alone can reduce the output of your solar panels by up to 40%.
This is why we use a specialised solar panel cleaning machine that utilises non-abrasive brushes and de-ionised water to ensure a perfect, streak, film and chemical-free clean for optimal output and energy savings.
No matter what anyone tells you, nothing quite compares to a proper and thorough clean.
Cats clean themselves. Solar panels – not so much!
Our service, utilising de-ionised water will help to further the lifespan of your home's solar installation, optimising their energy production, while protecting them from harmful chemicals during the cleaning process.
On average, a clean solar panel array will typically produce up to 40% more energy production when compared to dirty solar panels. Ideally, solar panels should be cleaned every 6 months to maximise output. We understand that this isn't always attainable, so in many cases, an annual clean is sufficient to ensure value for money and the health of your solar energy investment.
We have a highly qualified and experienced team of technicians and we are able to organise a site inspection at your property in order to provide you with an accurate quote.
We adhere to the highest possible safety standards and are respectful of your home, ensuring your property is neat and tidy by the time we leave.
Why choose us for solar panel cleaning?
Solar panels are great for the environment. They help to create a greener future and they are also a great way to save money on your energy bills. Therefore, you want your investment to be well-maintained and cleaned in order for its lifespan to be increased and to ensure it always runs at its maximum capability.
Naturally, being on the outside of your home, your solar panels are subject to becoming quite dirty. When they are regularly subjected to the elements, the amount of debris and dirt they pick up can damage the panels – rendering them unable to perform at their maximum level and in need of repairs that could become costly.
This is why it's important to contact the team at Roof Gutter Cleaning Melbourne to have your solar panels cleaned at a highly affordable price.
Some of our current clients include
Before and After Gallery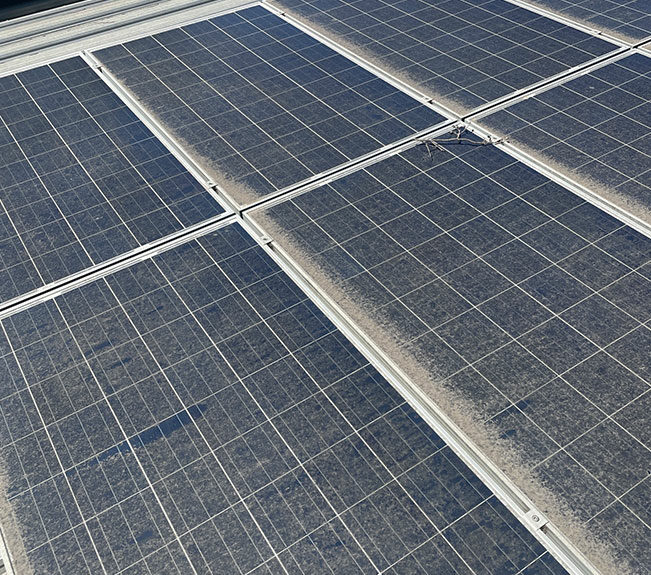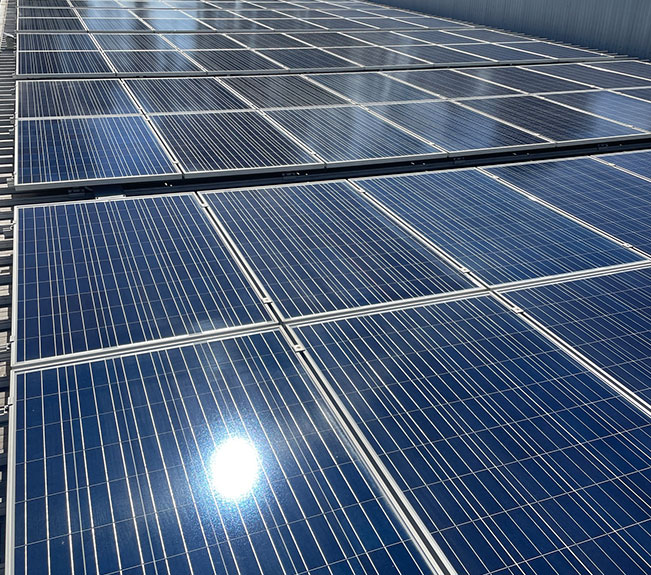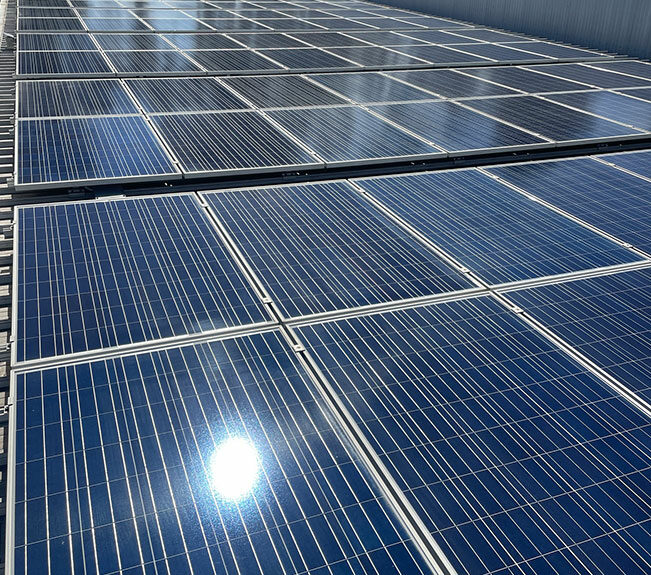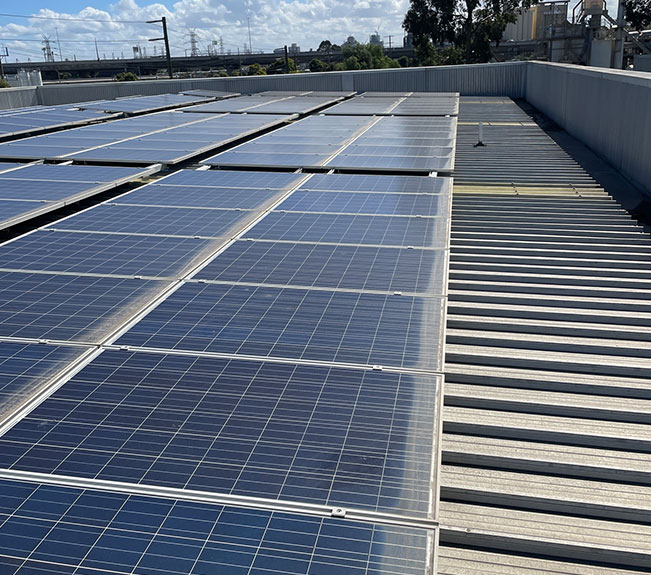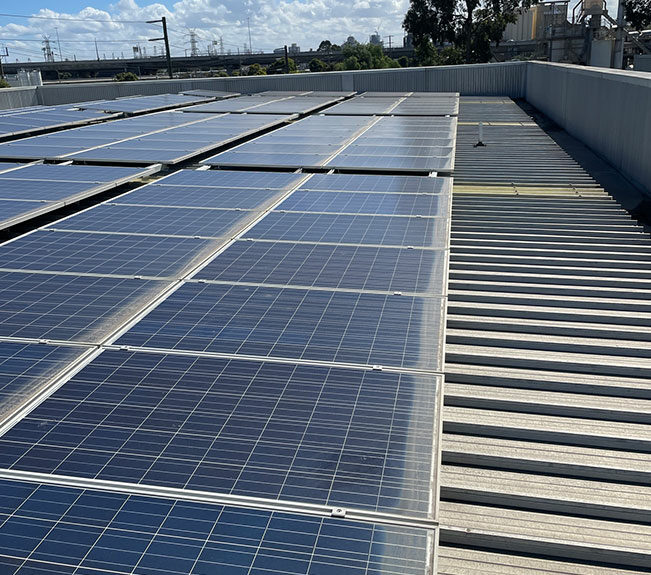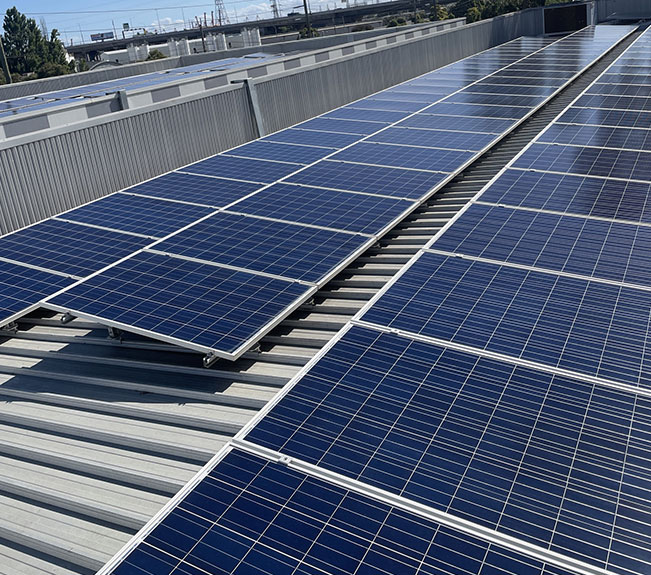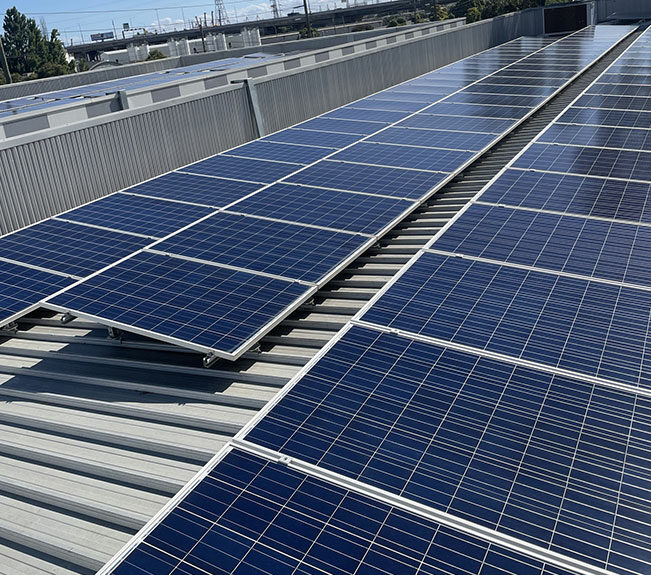 Before
After
Solar Panel Cleaning Services
Whether you're looking for commercial or residential solar panel cleaning services, our team can help you. Don't let your solar panels fall into disrepair and ensure you're always getting the most from your solar. Contact our team today for premium solar panel cleaning services performed by a fully qualified and insured team.
Commercial Solar Cleaning
When it comes to larger industrial type solar installations, we can provide services for properties and systems of all styles. We are qualified to work at heights and we regularly work alongside local councils, large companies, and schools. To enquire about solar panel cleaning, simply reach out to our team.
Contact us to arrange a quote and appointment for solar panel cleaning in Melbourne or regional Victoria today!
If you would like to have your solar panels cleaned by our qualified roof, gutter and solar panel specialists, please don't hesitate to contact us
today.
Call 03 8373 9187, submit an online quote request, or send us a message online and we can arrange an inspection for you.
Qualified & Insured

Working at Heights Certified
Worked with Children Checked
Police Checked
Fully Insured

Professional & Experienced

Up to date communication
Comprehensive job reporting
Dedicated & enthusiastic team
High attention to detail

Equipped & Prepared

State of the art vacuum systems
Specialist tools & equipment
Committed to safety standards
Constantly evolving & improving
What our customers say about us
I recently arranged to have our gutters cleaned by Roof Gutter Cleaning Melbourne. The tradies who came were great. They clearly took pride in their work and I couldn't happier with the job. They took me through what needed doing before commencing and then thoroughly cleaned up the areas after they had finished. Would highly recommend.

Jayden and his off-sider arrived on time. Thoroughly explained what needed to be done then went about their job professionally, including a full report including on one trouble spot in particular which needs attending to by plumber. Colour before/after photos also provided. Highly recommend and will use RGCM again. If I knew how to add photos, I would.

Very happy with their service: professional and reasonable fee! Tom was friendly and the team completed the gutter cleaning thoroughly with highly efficiency. Gutter guard was also put in place. The communications with the team is superb and particularly like the report with before & after photos. Highly recommend!

Thank you Jayden for coming to our home today to do our gutters. You were professional, punctual and so polite to talk with. Excellent service, thanks for the guidance and honesty of what we need to do to our home from here. Would recommend this service to all of my friends and use this service again. Very affordable and reliable. Thanks Nate for the booking! We are stoked with the outcome. Thanks again, Keith and Chelsea x.

"Our Owner's Corporation is EXTREMELY satisfied with the gutter cleaning services provided by Roof Gutter Cleaning Melbourne. They have been caring for our property for many years now.

Danielle Cobb

Owner's Corporation

Greenwood Executive Apartments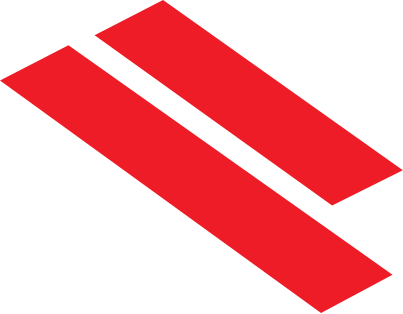 For All Your Roof And Gutter Cleaning Needs
Contact us for more information on how you can book a free quote with us today.